Ingredients and How To Craft
How To Craft
Faster is not always better. Pouring the ginger ale slowly down the sides of a tilted glass creates less foam and helps this cocktail hold its refreshing fizziness for longer.
Step-by-step
Click below for a step by step guide:
1Pour Auchentoshan 12 Years into a tall glass
2Add ice. Pour in apple juice, then ginger ale.
3Garnish with a cinnamon stick, apple slices gently fanned out, and cinnamon powder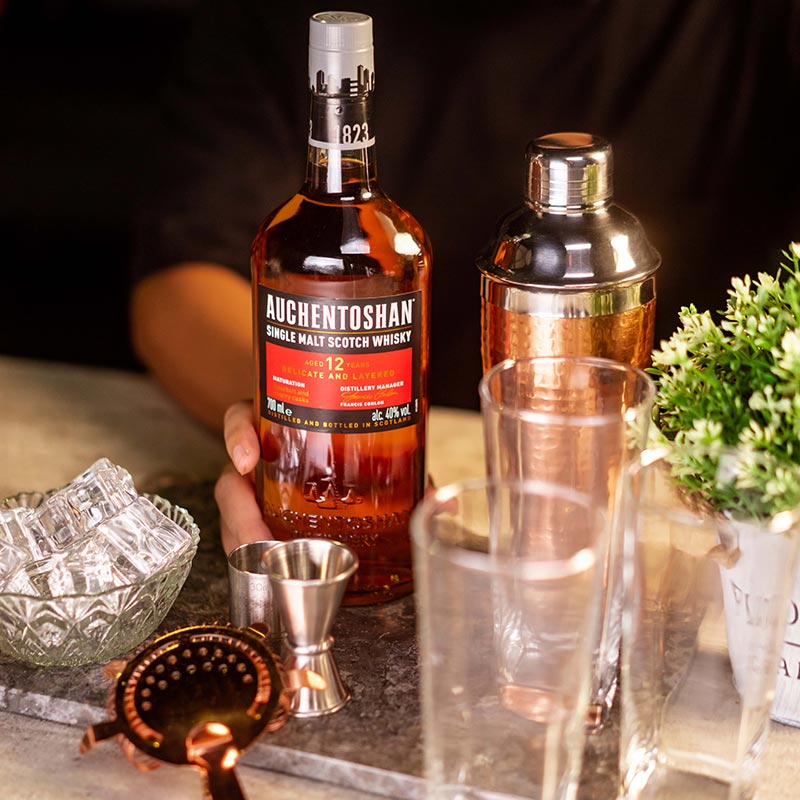 Switch It Up
You can substitute the soda with:
90ml 196˚C Strong Zero
90ml Horoyoi
Did you know?
A whisky can't be called 'Scotch' unless it is entirely produced and bottled in Scotland.
Complete your cocktail with