Ingredients and How To Craft
How To Craft
Take everything holy about the Manhattan and the Metropolitan, and you'll have the Saratoga: a cocktail to please both brandy and whisky aficionados. Our version is best mixed by 'throwing' – a method that sits between rolling and shaking the serve to aerate it without much dilution.
Step-by-step
Click below for a step by step guide:
1Add all ingredients to a mixing glass
2Add ice and gently stir 10-15 times until well chilled
3Strain into a rocks glass and add ice
4Garnish with orange peel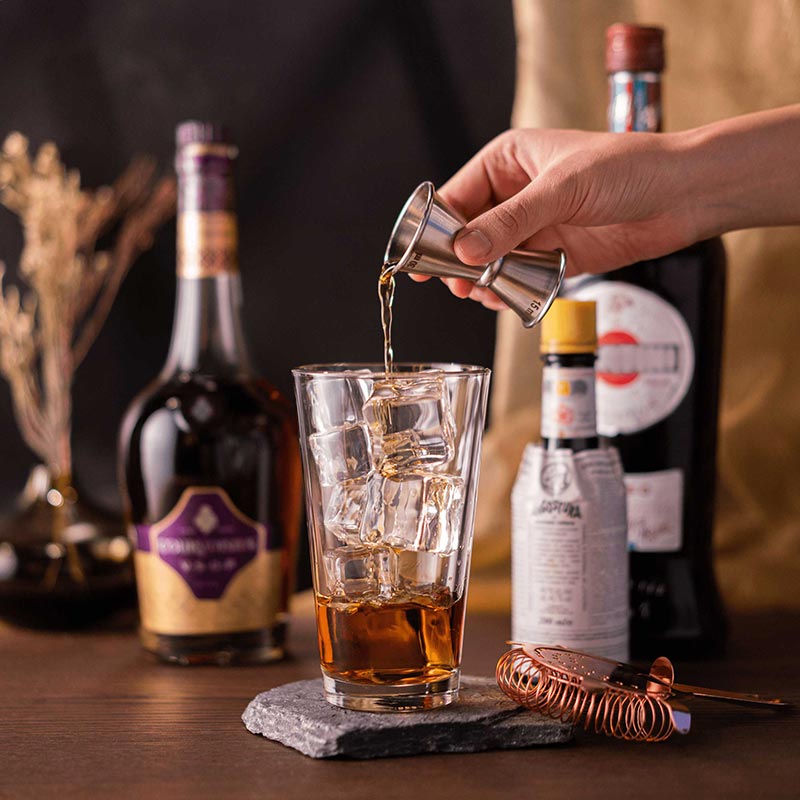 Switch It Up
You can substitute the spirit with:
20ml Rémy Martin XO
20ml Cockburn's
20 Year Old Tawny
Did you know?
Everyone has their favourite whisky:brandy ratio, so we recommend experimenting with different pairings and proportions until you find your ideal Straight Flush.
Complete your cocktail with