RECOMMENDED
Cocktail That Never Sleeps
Behold the cocktail version of the Dark Knight: urbane, with an edge of darkness. Sold? Try this supercharged mixture the next time you're planning a late night. Like its name suggests, this cocktail is best served for good times with great friends.
Do not share with minors
Ingredients and How To Craft
How To Craft
There is no one way to craft this cocktail. It's a deliciously easy and versatile drink that suits any style of coffee, no matter how you take yours. You could have this cocktail for breakfast, and we wouldn't bat an eye. The magic comes from achieving the perfect balance of nutty chocolate and cream.
Step-by-step
Click below for a step by step guide:
1Add all ingredients to an ice-filled cocktail shaker
2Shake vigorously until well chilled
3Double strain into a Nick & Nora or coupe glass
4Garnish with coffee beans and rock salt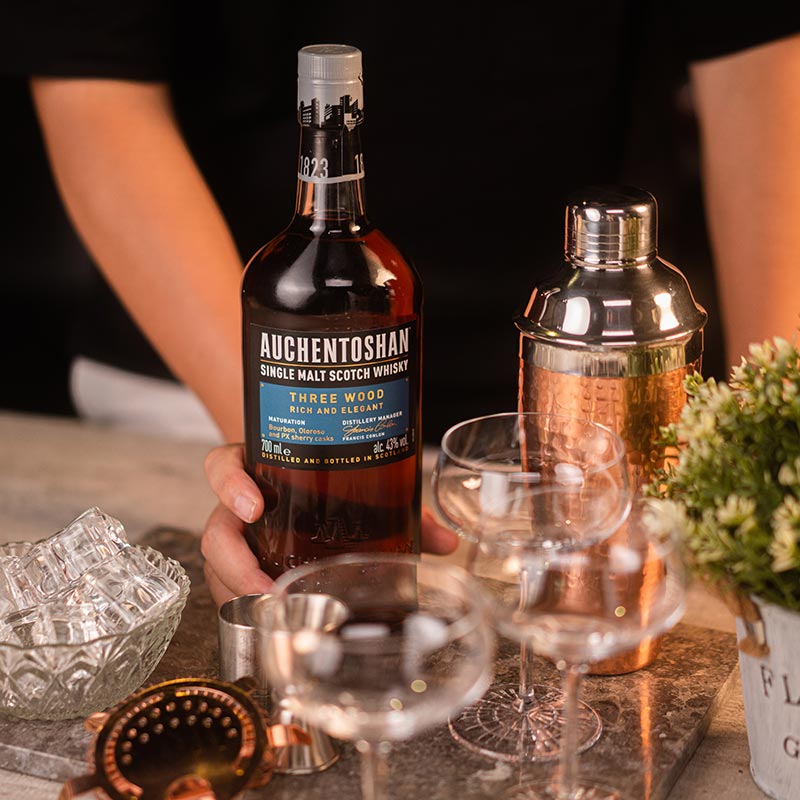 Switch It Up
You can substitute the liqueur with:
20ml Baileys Original Irish Cream
20ml Baileys Chocolat Luxe
Did you know?
Salt Bae got one thing right. Adding salt increases the flow of saliva, making this cocktail quite literally mouthwatering.
Complete your cocktail with