NEW
Blood & Shan
Our whiskies have stood the test of time — and so has this recipe! Blood & Shan dates back to a classic Scotch cocktail from the 1930s. This refreshing serve is similar to a Manhattan, but with a combination of sweet vermouth and cherry liqueur to soften the otherwise spicy flavour.
Do not share with minors
Ingredients and How To Craft
How to craft
Let's skip the carton of OJ. Freshly squeezed blood orange juice is the secret to making this cocktail – and you – sing. The smooth taste of Auchentoshan 12 Years, with hints of tangerine and lime, compliments the citrus composition perfectly.
Step-by-step
Click below for a step by step guide:
1Add all ingredients to an ice-filled cocktail shaker
2Shake vigorously until well chilled
3Strain into a chilled coupe or cocktail glass
4Garnish with orange peel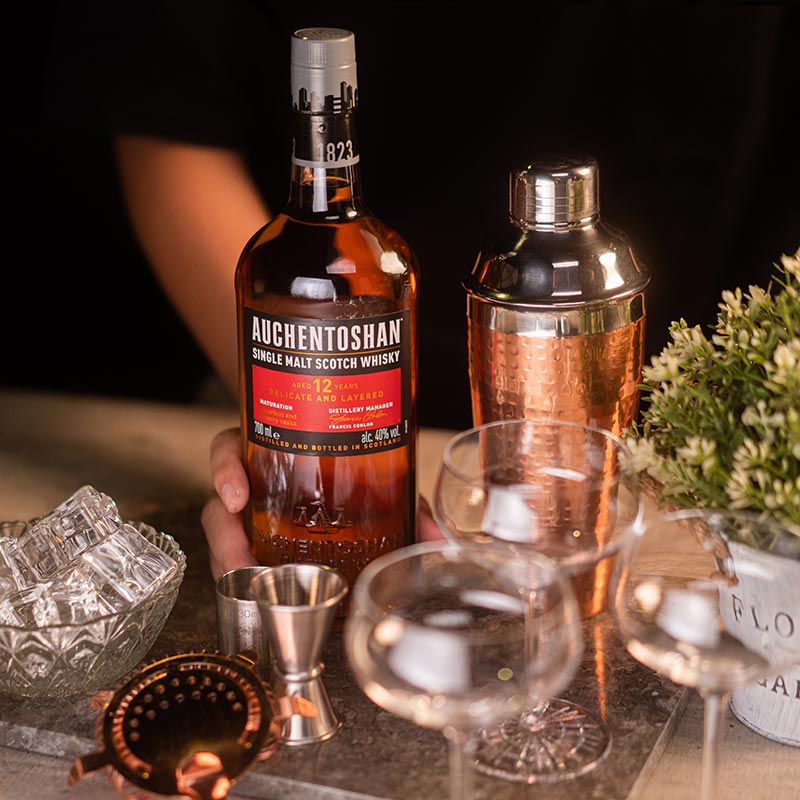 Switch It Up
You can substitute the liqueur with:
20ml Cherry Marnier
20ml Grants Morella Cherry Brandy
Did you know?
This recipe first appeared in "The Savoy Cocktail Book" by Harry Craddock. We know this is a "Did You Know" segment, but no one knows if Craddock truly invented this cocktail or simply popped it into his book.
Complete your cocktail with