CLASSIC WITH A TWIST
Three Wood's The Charm
A cocktail designed to be savoured in the company of friends. This simple serve has only three ingredients, yet presents an incredible symphony of flavours. Here's our whisky-inspired take on a classic Negroni with a luscious orange tint.
Do not share with minors
Ingredients and How To Craft
How to craft
Leave the whole "shaken, not stirred" thing to James Bond. With this cocktail, gentle stirring preserves the whisky's flavour without smashing it against chunks of ice. Unlike sour cocktails, which are shaken to mix the spirit with sweeteners.
Step-by-step
Click below for a step by step guide:
1Pour all ingredients into a mixing glass
2Add ice and gently stir 12-15 times until well chilled
3Strain into a rocks glass and add ice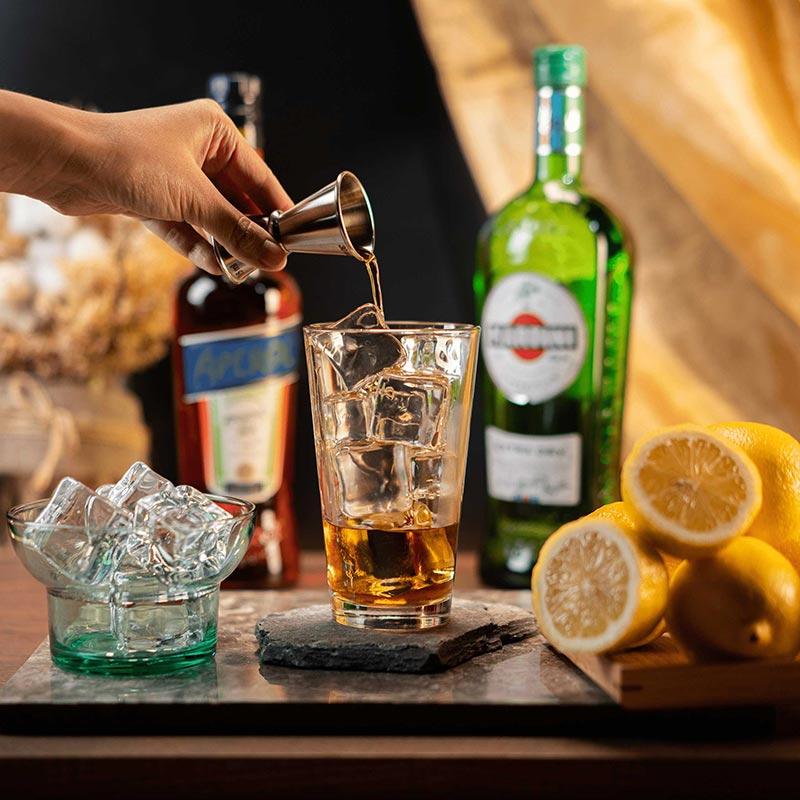 Switch It Up
You can substitute the liqueur with:
30ml Campari
30ml Luxardo Aperitivo
Did you know?
Like an apéritif, the mellowed bitterness of this cocktail entices your palate to crave sugar-based foods like carbohydrates. Bon appétit !
Complete your cocktail with